This story was written by the Houzz Sponsored Content team.
As we head into the warmer months, many of us are looking for easy and cost-effective ways to keep our gardens healthy and lush. Fortunately, keeping your garden in top shape doesn't have to be complicated or result in sky-high water bills. Water tanks provide the ultimate environmentally friendly solution, and new innovations make them more appealing than ever. Kingspan has just introduced an Integrated Garden Pump System – the first of its kind to come pre-installed inside a water tank, which can be used for all sorts of DIY chores around the backyard.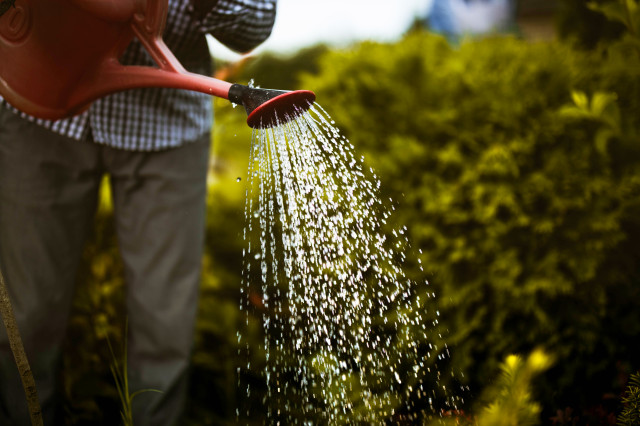 Why use a water tank
If you are looking to slash your water bills and live more sustainably, installing a water tank in your backyard or outdoor area is a crucial first step.
Harvesting and storing rainwater to keep your garden healthy and watered and to perform all those other outdoor DIY tasks can reduce or even eliminate your reliance on mains water, which can save you serious money.
It's also better for the environment. Having a water tank minimises damage to our creeks, rivers and oceans caused by heavy stormwater runoff, and reduces pressure on dam supplies during the drier months.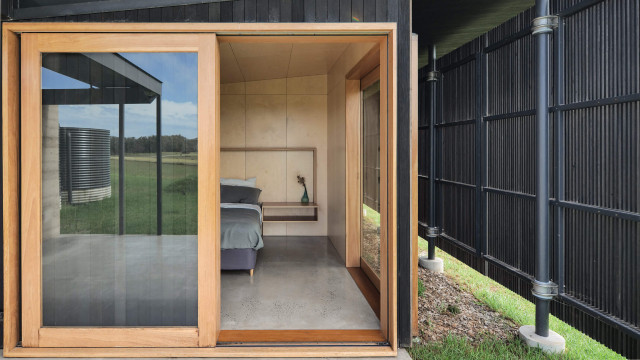 A water tank can be a smart long-term investment too if you're looking to sell some day. Money-saving and sustainable features such as water tanks are attractive to today's eco-conscious buyers, which makes them an easy and effective way to boost the value of your property.
A win for the earth and your hip pocket!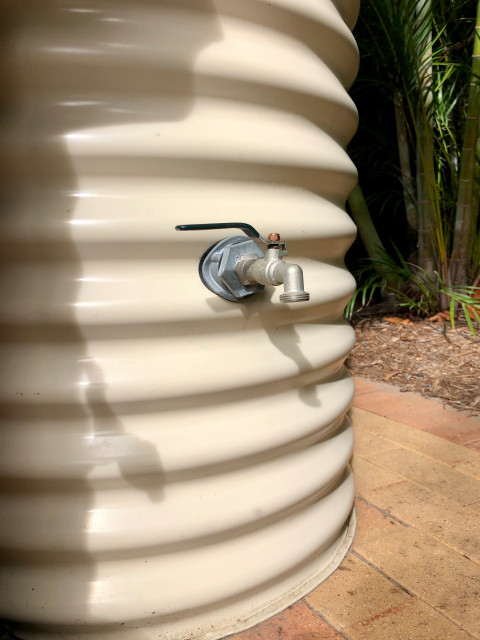 Design innovations
One clever and exciting new product to look out for is Kingspan's Integrated Garden Pump System – the first on the market to have a powerful water pump pre-installed inside the water tank. This means the average DIYer can easily set up the tank themselves – no plumber or specialist installation required.
The pump is connected internally to a bucket-high tap that provides outstanding pressure so you can perform all the most common watering tasks in medium to large gardens, such as handheld watering or lawn sprinklers.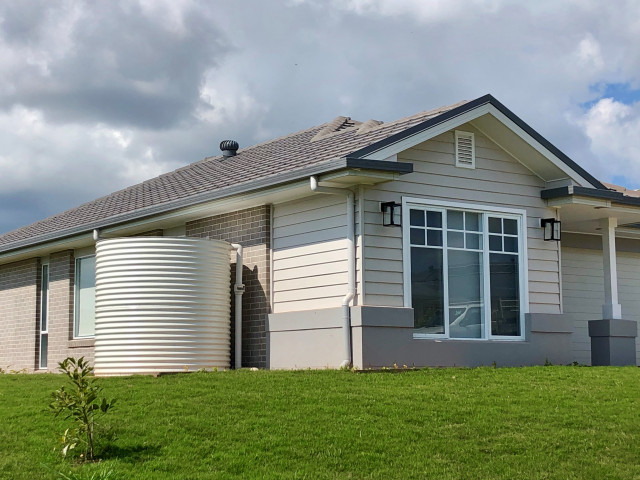 The water pressure is extremely reliable too; automatic pressure control means the pump switches on and off automatically when you open and close the tap.
You can also customise the location of the pressurised tap on the tank to suit your needs.
Without any bulky external pump and pipework, the tank system is space-saving and streamlined so it won't clutter up your backyard. All the pipework is neatly concealed inside the tank for a stylish and seamless look.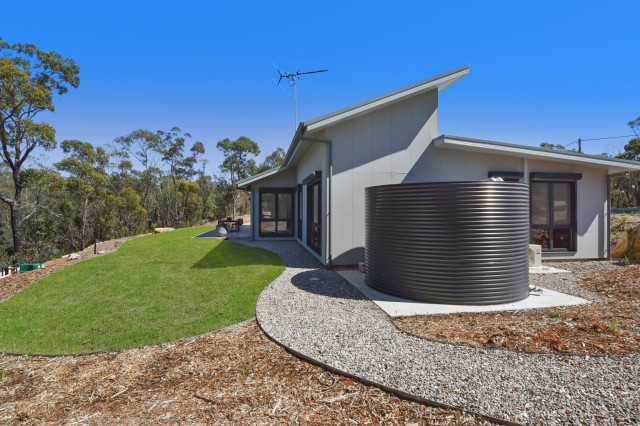 Not just for your garden
Having a water tank with an integrated pump is useful for more than just watering your garden. Use it to perform other DIY tasks such as washing your car, boat or caravan.
Does your backyard include a swimming pool, spa, fish pond or water feature? You can top them up quickly and efficiently with a pump water tank, all without racking up costly mains water bills.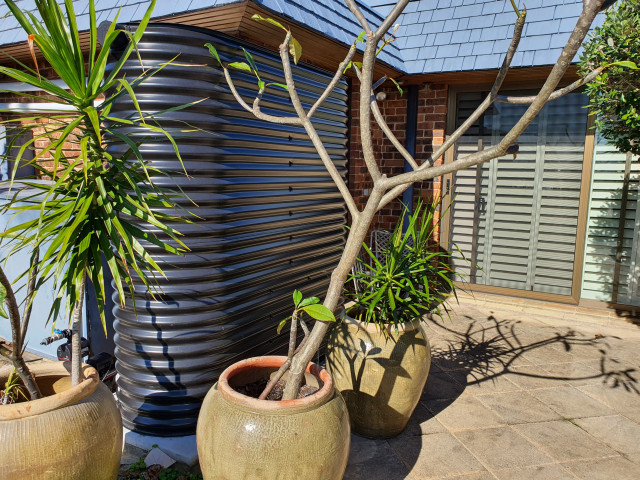 A tank for every backyard
Worried that a water tank will be an eyesore in your backyard? You needn't be. Today's water tanks come in all manner of sizes, shapes and colours to blend in with different outdoor spaces, from slender urban courtyards to sprawling suburban gardens.
You can even have a water tank customised to suit your yard to a tee. Kingspan offers made-to-measure water tanks where you choose the perfect size, shape and colour of your tank to complement your outdoor area and add on useful accessories, such as a pump – all via an easy-to-use online tool.
And if you live in Sydney or Melbourne, Kingspan will even supply and install the water tank for you, including all the tank-base preparation, plumbing and electrics, making it easier than ever to go green. If you live in Brisbane, Kingspan can work with your plumber and/or electrician on the installation of your water tank.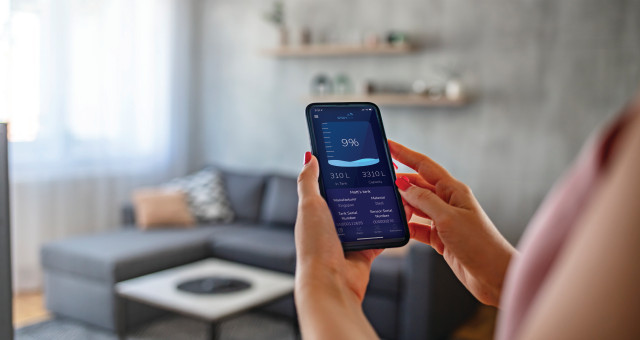 See how much you're saving
Interested to know exactly how much rainwater you are harvesting and consuming, and how much mains water you are saving?
Have your water tank fitted with a Kingspan Smart Tank Sensor, which allows you to see at a glance how your tank is performing on an app on your smart phone or tablet.
The sensor will also update you on water supply levels and indicate how many days before your tank runs empty so you can plan your weekend backyard chores ahead of time.
More: Learn more about Kingspan's Integrated Garden Pump System at website.